At 8 a.m., May 4, the ShakeAlert® Earthquake Early Warning system went live in Washington state. There were no tests conducted at this time.
"We've been working on this with our partners for the past five years," said Geologic Hazards Supervisor Maximilian Dixon. "Today is an exciting day and we're glad to be a part of it. There has been a lot of focus on the alerts that could be received on phones, but I am especially excited about the potential lives that can be saved through the automated processes that could be in place."
The system, operated by the U.S. Geological Survey, has the potential to automatically close water valves to protect water supplies, lift fire station doors so first responders can get vehicles and equipment out, slow down trains so they don't derail and even warn hospitals to halt surgeries, among many other capabilities. Dozens of pilot projects in Washington are already testing this technology to reduce earthquake damage and speed up recovery after an earthquake.
On April 29, Washington Emergency Management Division hosted a webinar focusing on all the different companies that will offer this technology. For more on those companies and view clips of their presentations, visit https://mil.wa.gov/earthquake
As of May 4, residents and visitors have two ways to receive alerts on a mobile phone if shaking from an earthquake is expected: through the Wireless Emergency Alert system and a phone's built-in software. People are encouraged to visit https://mil.wa.gov/alerts to learn how to ensure a phone has the appropriate settings to enable alerts.
---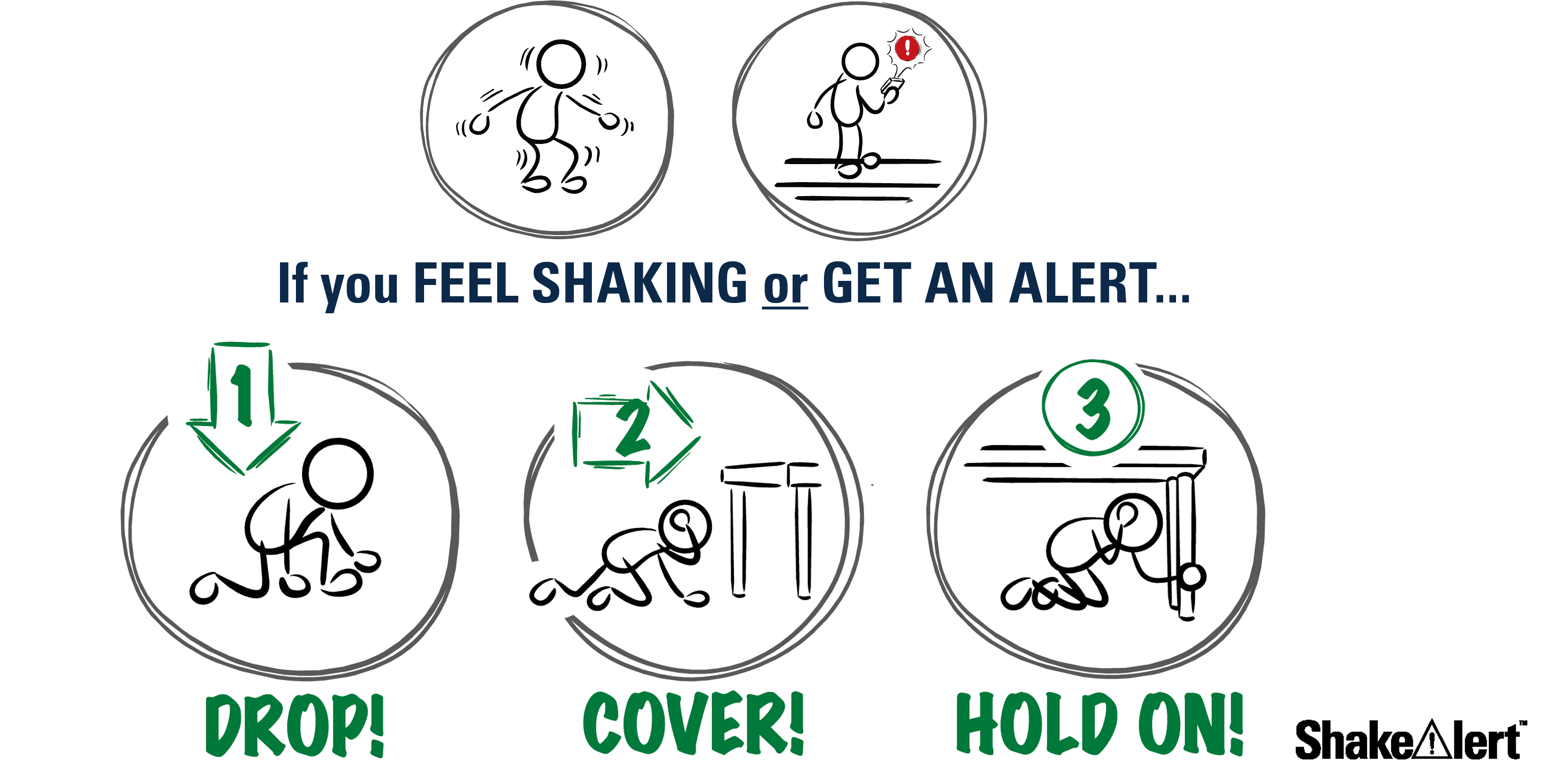 ---
Always remember that drop, cover and hold on is the best action to help prevent injuries from an earthquake. Most injuries are caused from broken glass and falling.
Downloading an app isn't required for the ShakeAlert® system and at this time, there are no downloadable ShakeAlert® public alerting apps in Washington state. Users should take caution before downloading apps they are unfamiliar with and check to make sure ShakeAlert® License to Operate Partners actually have products available in Washington state.
For background, see previously issued USGS press release, Washington Emergency Management Division press release and Pacific Northwest Seismic Network / University of Washington press release.
Please read this blog from the Pacific Northwest Seismic Network for more.
---